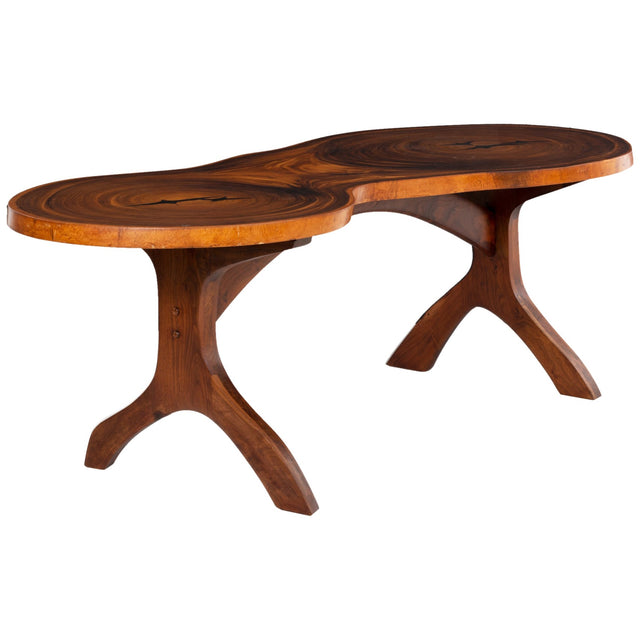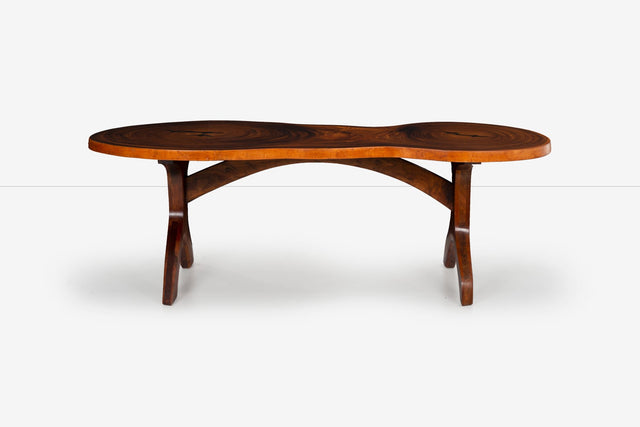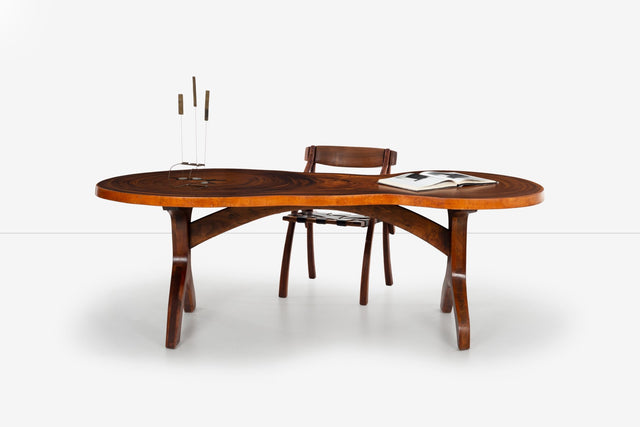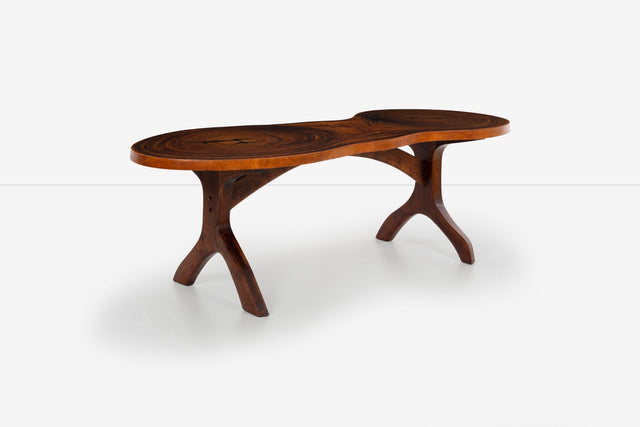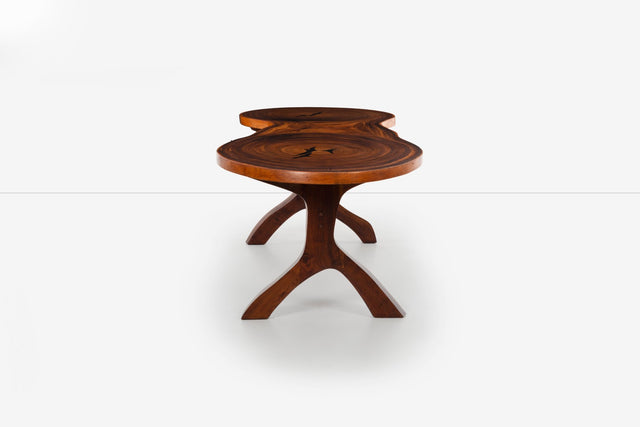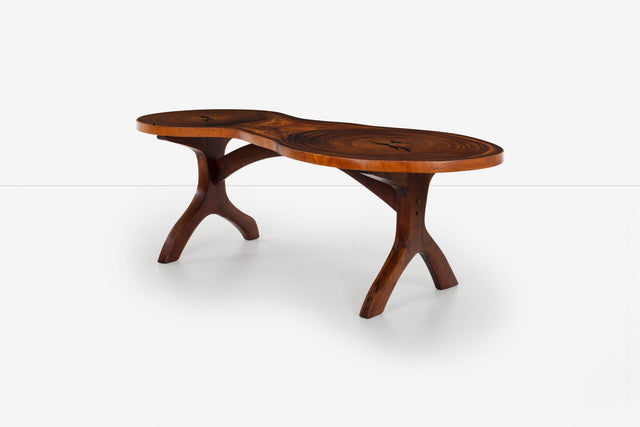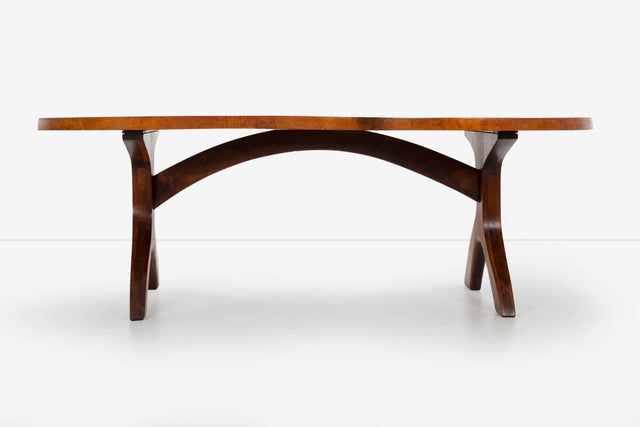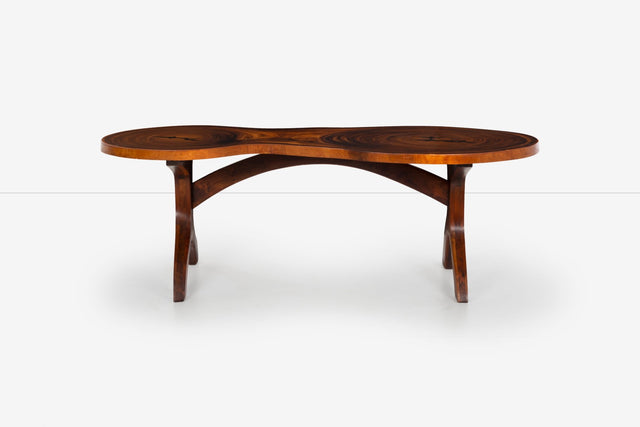 Arthur Espenet Carpenter, unique double-trunk table desk.

This extraordinary table is unique to Espenet's work as it deviates from the traditional rectilinear form with its well-figured and unusual double-trunk Genisaro slab. Genisaro is a species of mahogany with texture in between bamboo and walnut, and is commonly used by furniture makers in El Salvador. Espenet selected ebony inlay to fill the natural bat-form voids at the center of each trunk. The organic-form table was used by its owner primarily as a dining table, but would also make a compelling center table or desk.

Signed underside Espenet 8001

Espenet was a self-taught woodworker based in San Francisco, California, and recognized as a master studio designer in the post-war American Studio Furniture Movement, working alongside such contemporaries as Sam Maloof, George Nakashima and Wendell Castle. Espenet was known for working with individual clients and creating unique pieces instead of creating commissions for commercial businesses.
 United States
1980
29.25h 86.25w 36d
Ebony, Mahogany