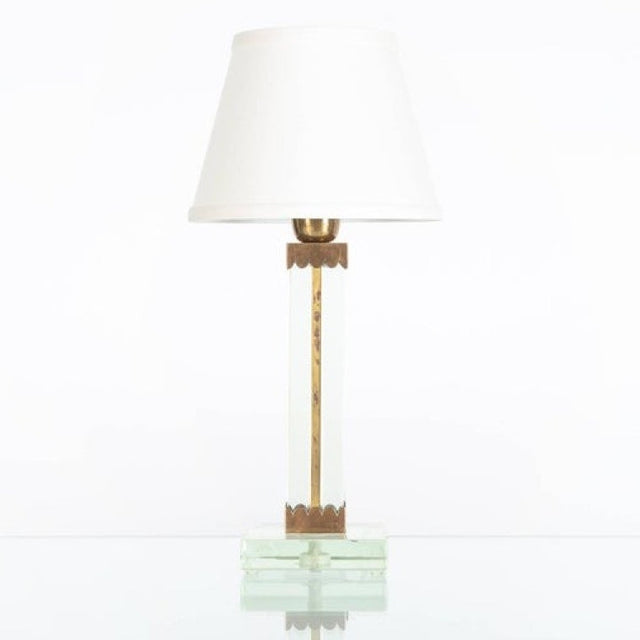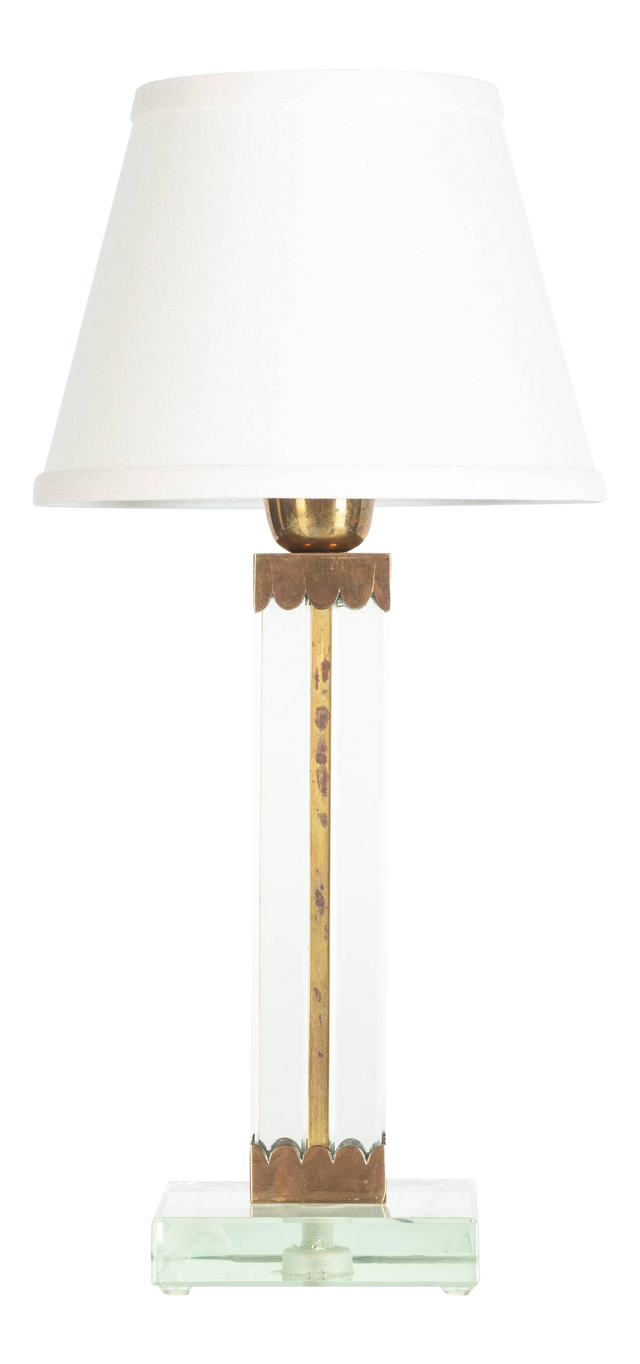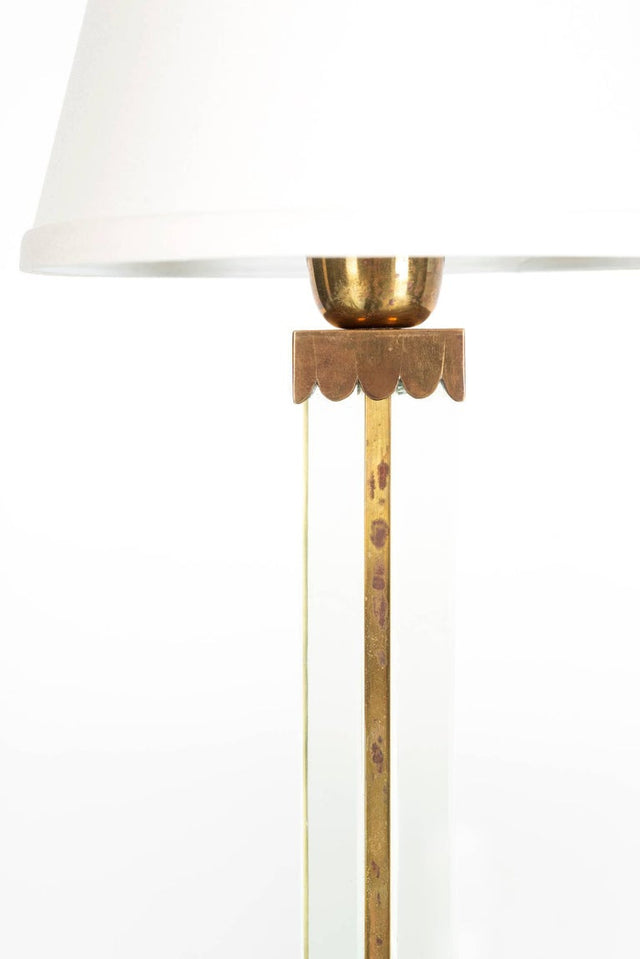 Arturo Pani Custom table lamp with central bronze column flanked by two panes of beveled glass raised on a square beveled glass base, with a patinated bronze beaubeche and scalloped details.
Mexico, c. 1960

Provenance:
Private residence, Lomas de Chapultepec, Mexico City, Mexico

Arturo Pani was one of the most significant figures working in design during the
'Mexican Miracle', a period from 1940 to 1970 of optimistic economic expansion.
While his brother, architect Mario Pani, reconfigured Mexico City through the
creation of vast social housing tracts and university projects, Arturo was the
decorator to Mexico's elite classes and created the 'Acapulco Look' during that
city's golden age of Hollywood tourism.
 Mexico
1980's
0h 4.5w 4.5d
Glass