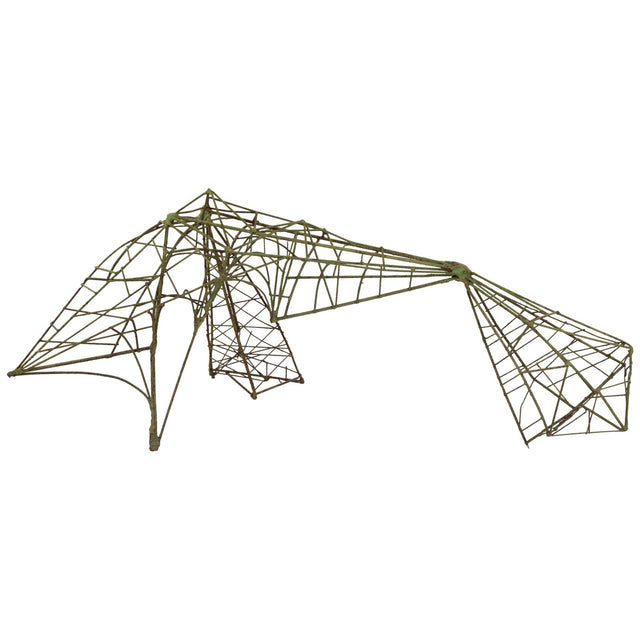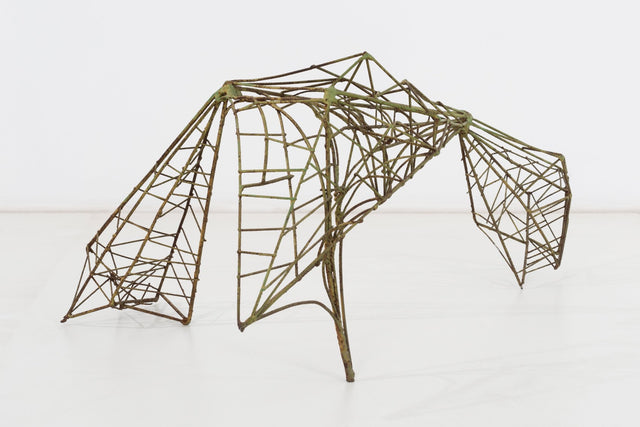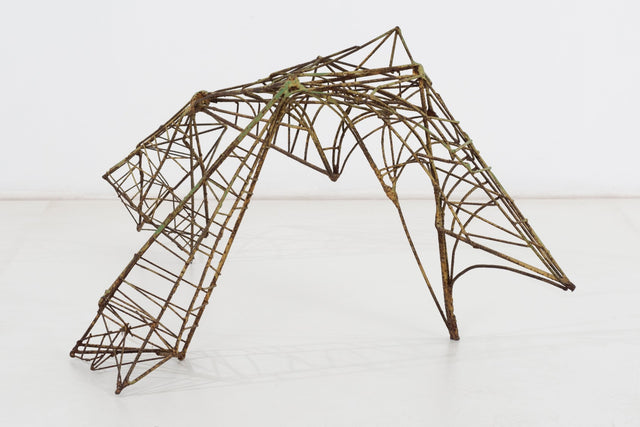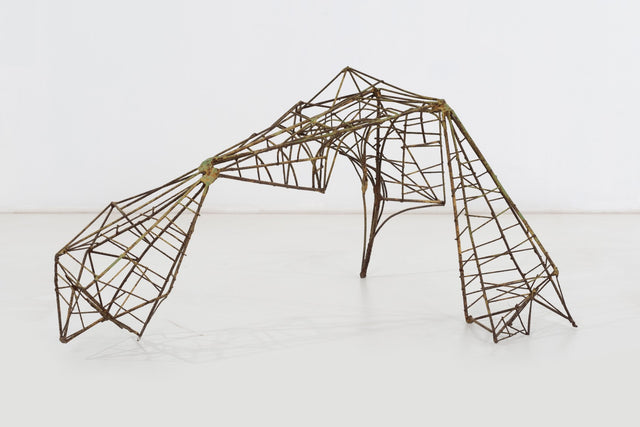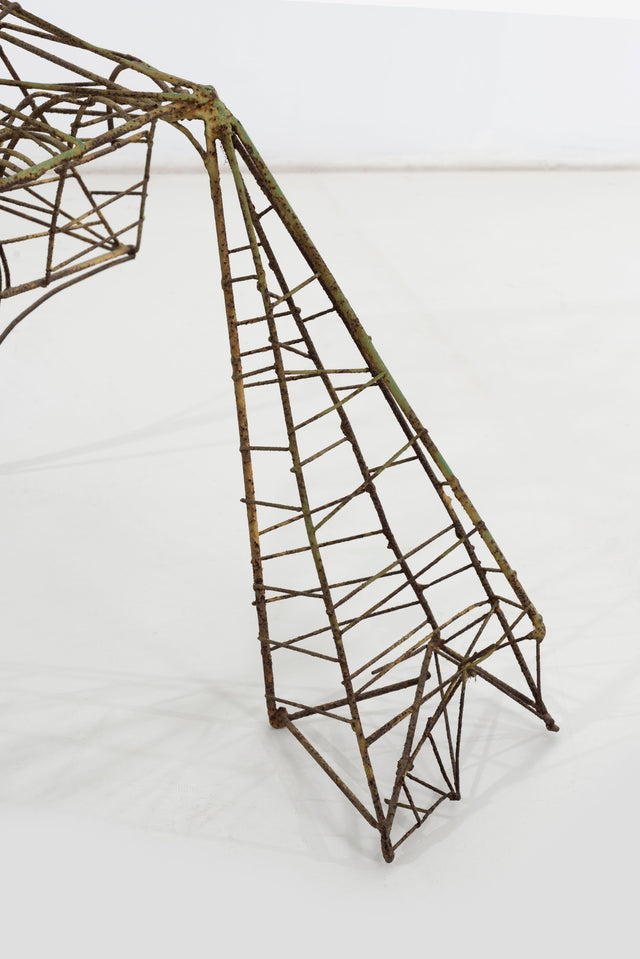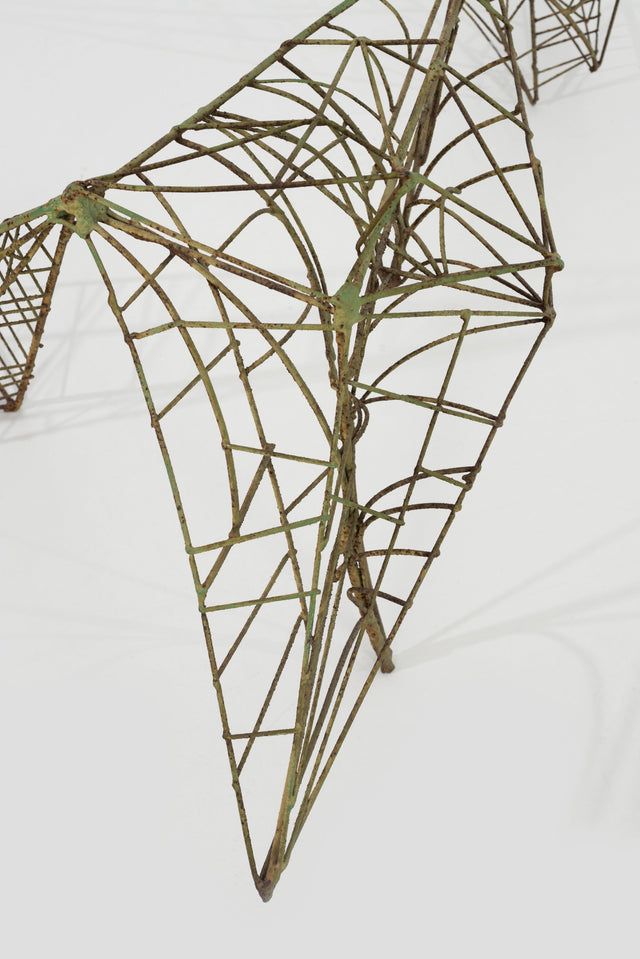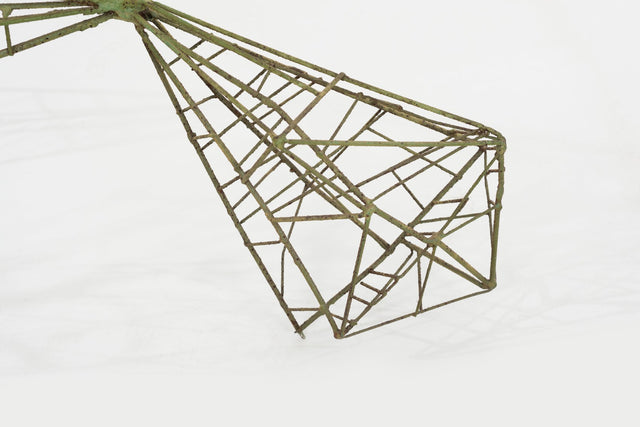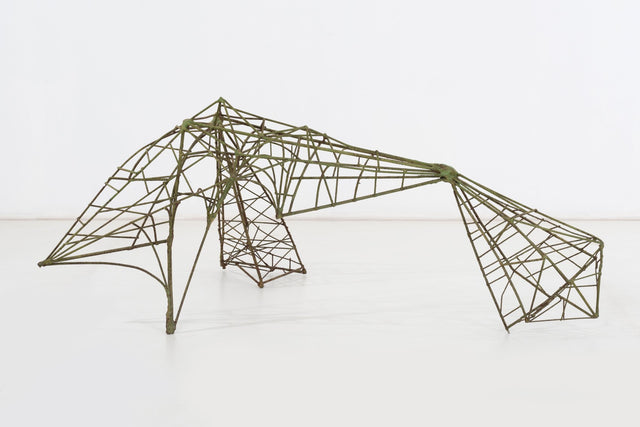 Florence Resnikoff welded steel sculpture. Abstract form welded metal with patina.

Known for her jewelry designs Resnikoff's early designs were cast or constructed that followed the principles of the modernists.

In the mid-1960s, Resnikoff became interested in other metals and larger forms like this piece, leading her to undergo formal training in sculpture. While her jewelry was gaining notoriety, appearing in many shows across the country, Resnikoff moved away from working with precious stones and pursued her development as a metalsmith. After moving back to California in 1965, she resumed her education, and received a fellowship from the National Endowment for the Arts to study electroforming techniques and their application to jewelry and metalsmithing.

Resnikoff's work can be found in the permanent collections of the City and County of San Francisco, the Oakland Museum of California, the Smithsonian American Art Museum, and the Museum of Arts and Design in New York.[1]

Teaching.
United States
c. 1965
19.25h 46.5w 27.5d
Metal,