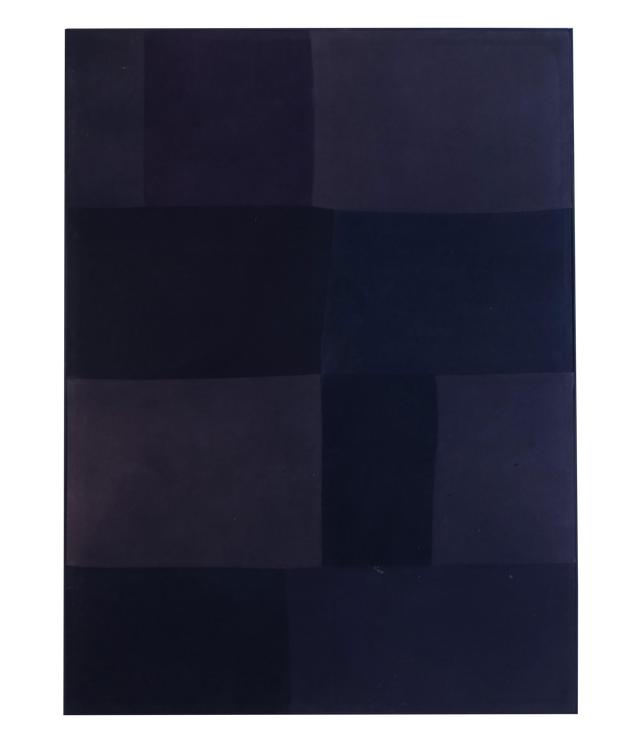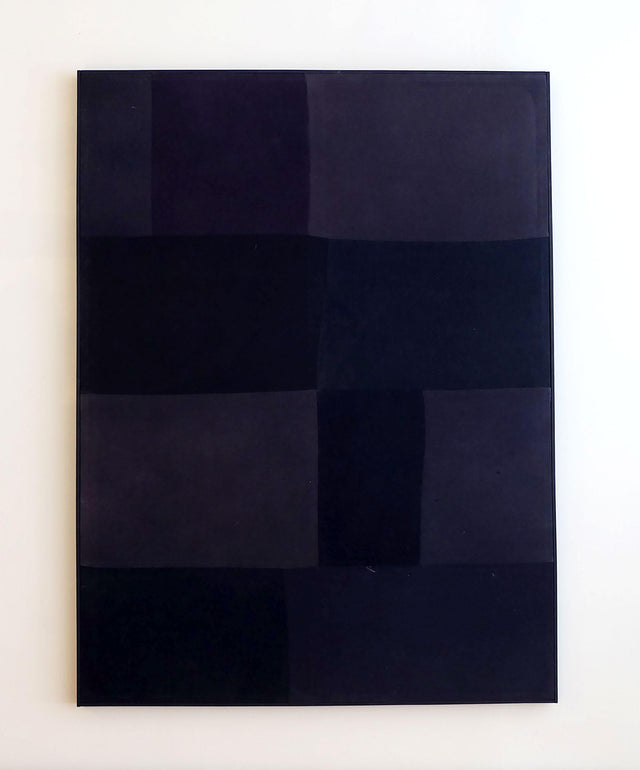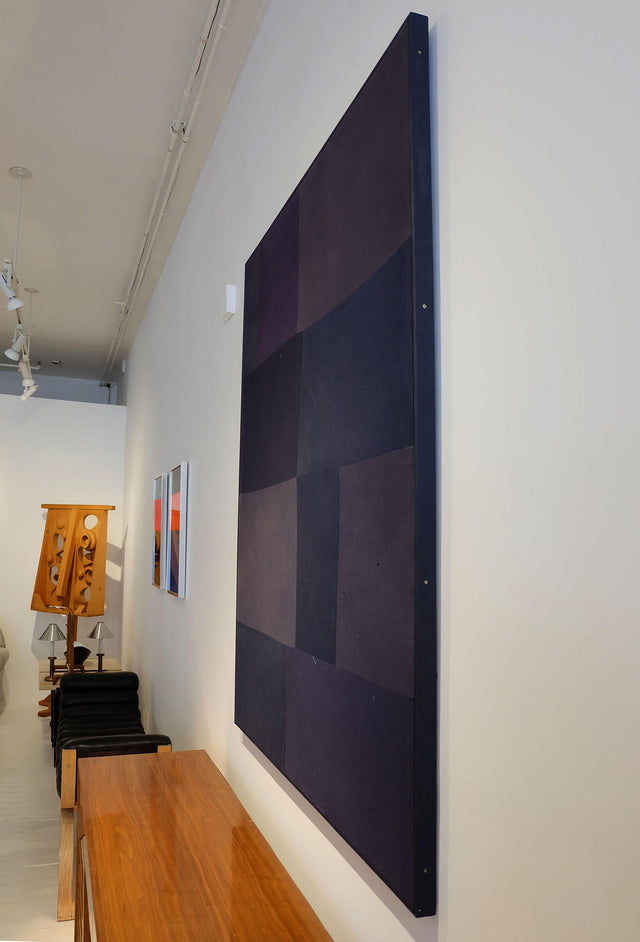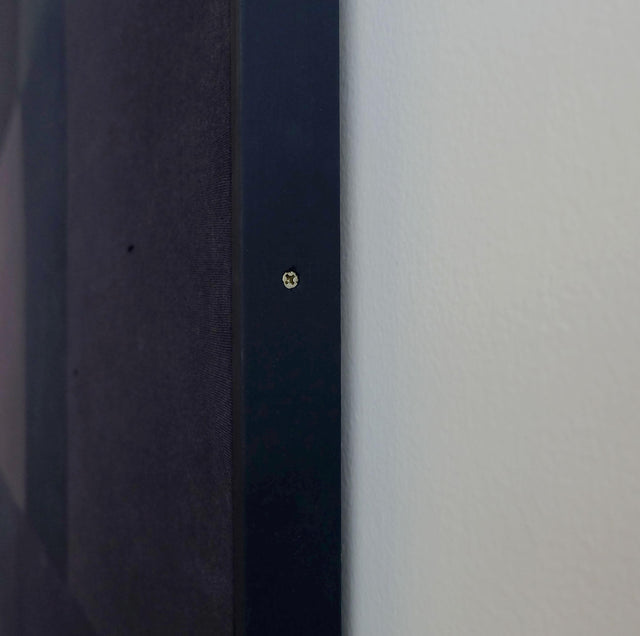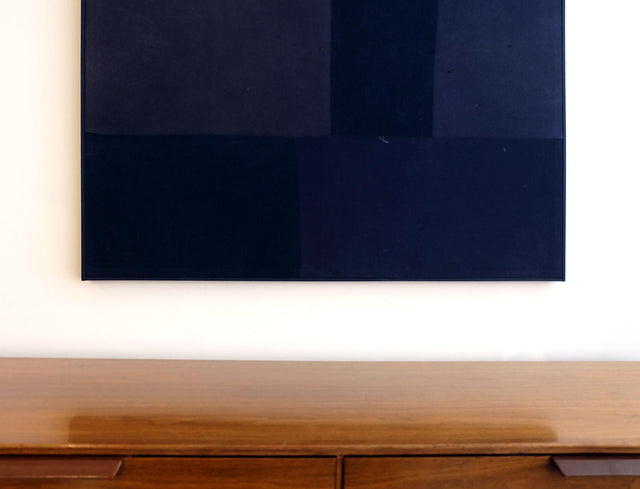 "Stacked Fields" SidebySide 2014

The works from the SidebySide series consist of sewn fabric arrangements exhibiting subtle, intimate material displays. The fabrics used in these works are all found, used or given. Their unique tone of color, texture and transparency are inherited and absorbed from their environments through elements of time and wear.

The materials are collected and cut into simple shapes of squares and rectangles. Each piece of fabric is laid on the floor and arranged through an intuitive process to form a composition that is sewn, stretched around a wooden support and finished with a painted frame.

Stretching the fabric around its wood support causes the stitched lines to bend, dip and lean while creating unique shapes that hug and slide into one another. The soft geometric arrangements with passages, breaks, slips, shifts and stacks develop various exchanges with the titles alluding to suggestive narratives. The works stand as abstractions of bodies, spaces and time in a fluctuating dialogue between union and autonomy.
United States
2014
64h 48w 2d
Fabric