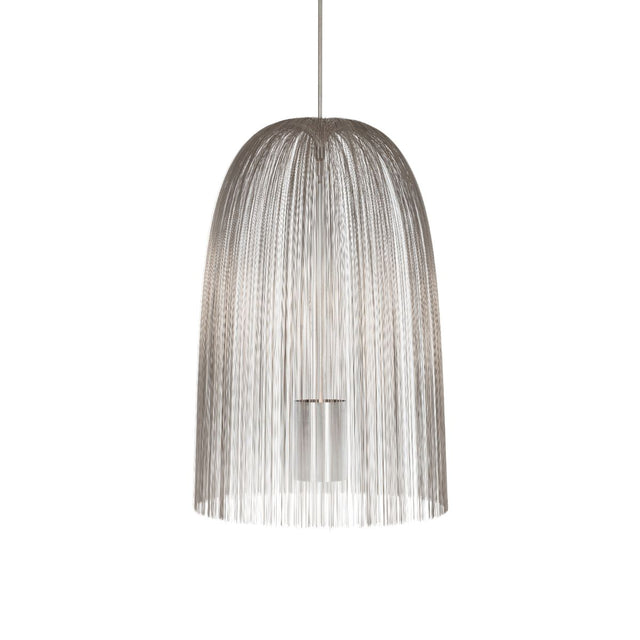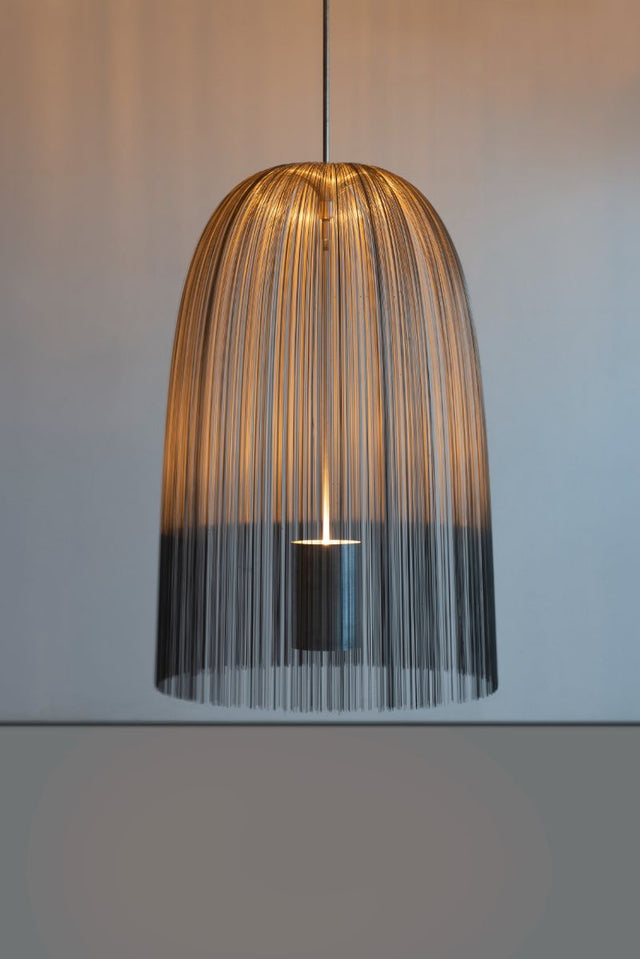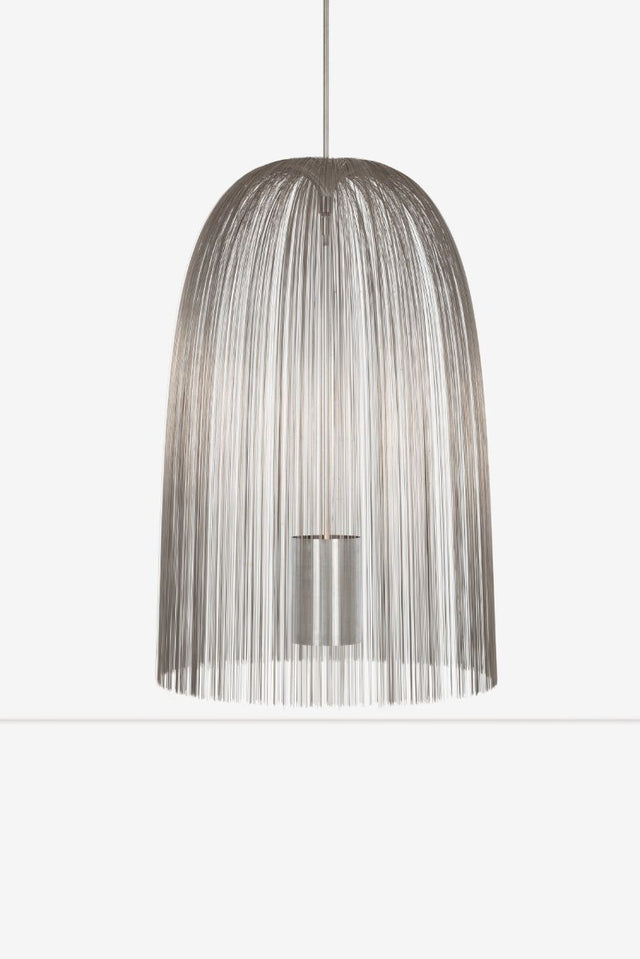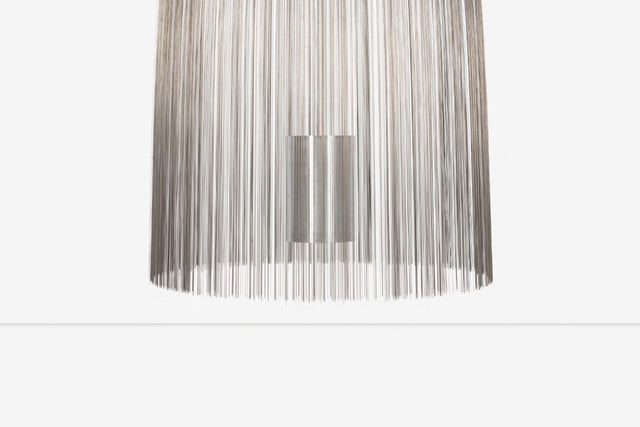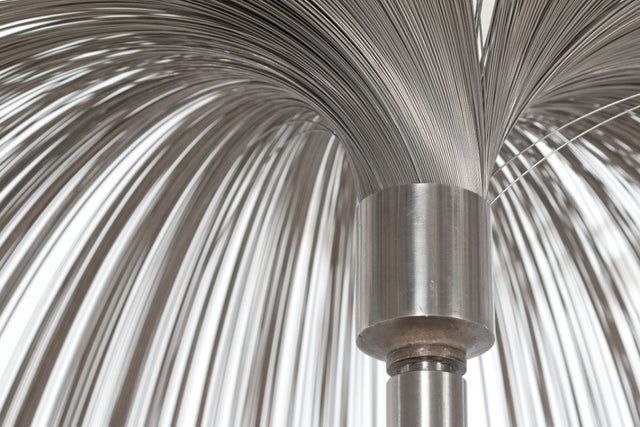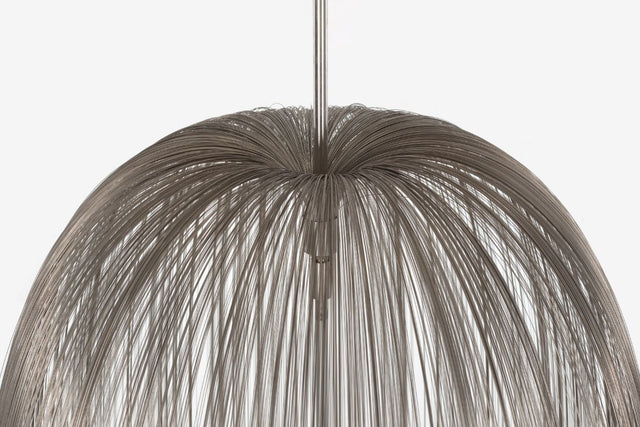 Harry Bertoia Hanging Willow Chandelier, 1968.
Abundant stainless steel strands reminiscent to a willow tree surround a cylindrical housing with uplighting functions creating a dramatic defusing effect spreading light evenly under the fixture.

Sold with a certificate of authenticity issued by the Harry Bertoia Foundation.
Also 2 extra shorter interchangeable stainless hanging poles for height adjustment.