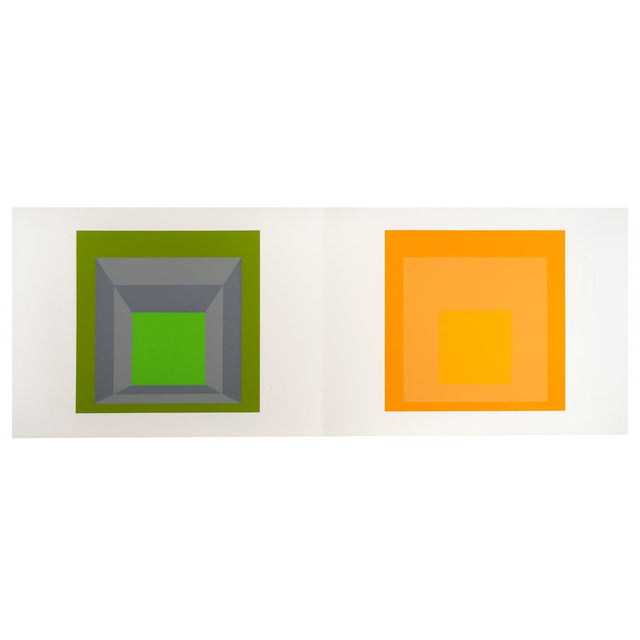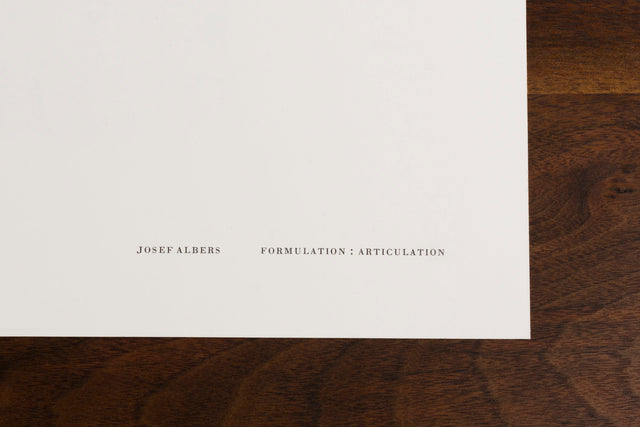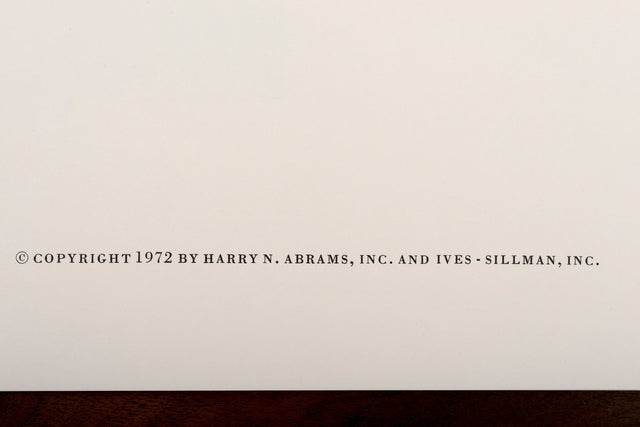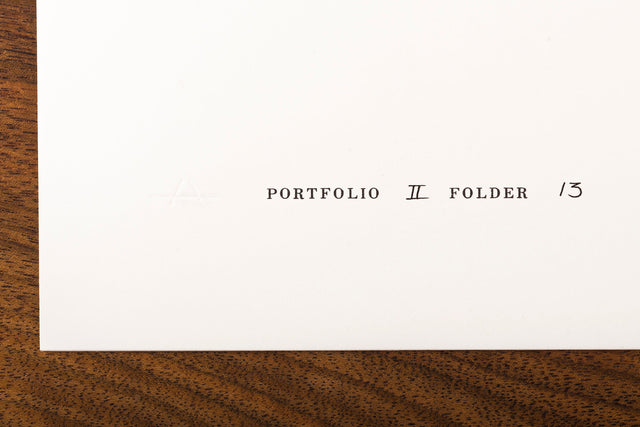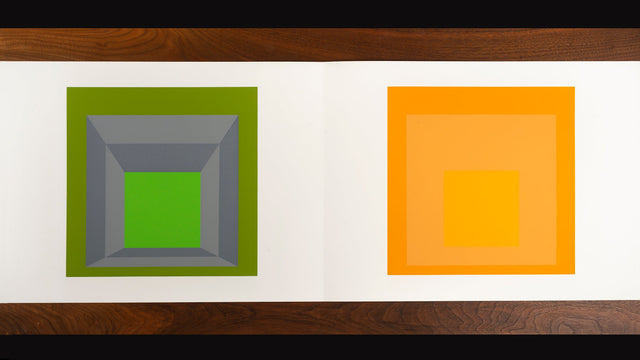 by United States
Josef Albers "Formulation : Articulation" Portfolio II, Folder 17
JOSEF ALBERS (1888 – 1976)
"Formulation : Articulation" Portfolio II, Folder 17
Screen-printed geometric composition printed by Ives Stillman, Inc., New Haven, CT.
From the set of 127 screenprints in colors, on woven paper, folded (as issued), with full margins.
Edition 974/ 1000, Henry N. Abrams, Inc., New York, NY.
Embossed signature: [JA].
United States
1972
15h 40w 1d 
Paper