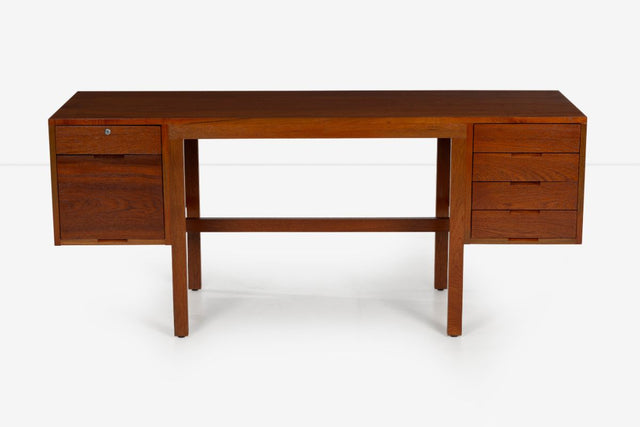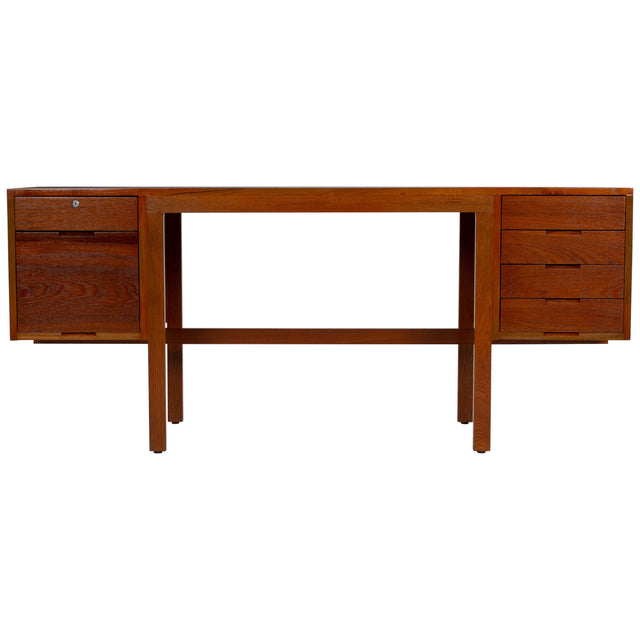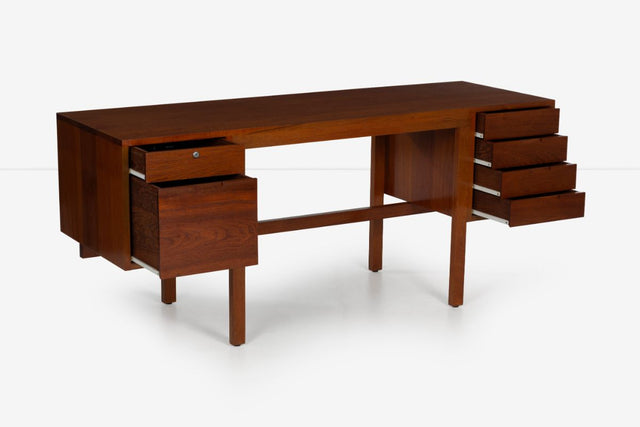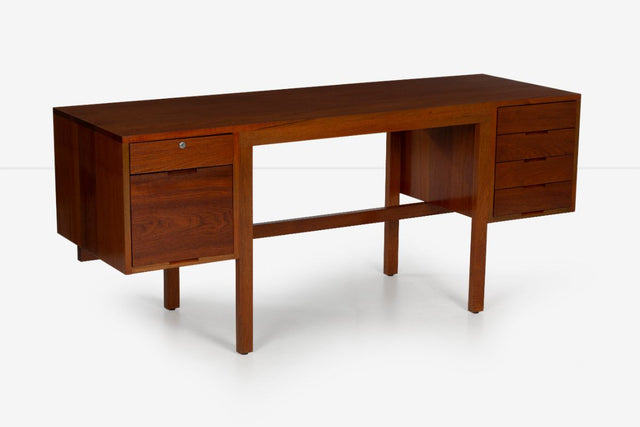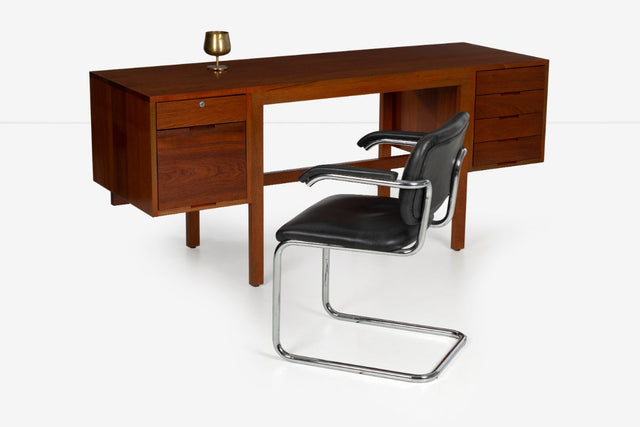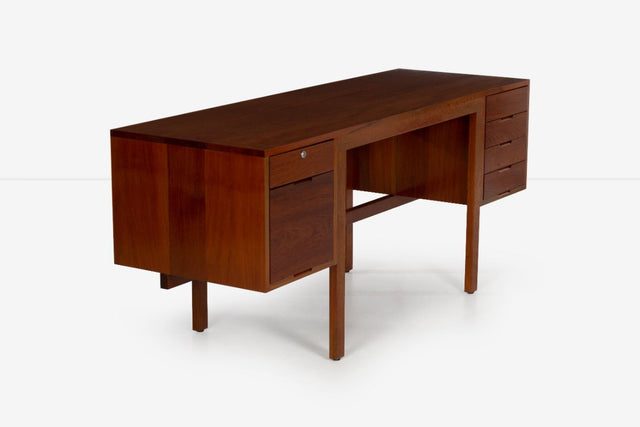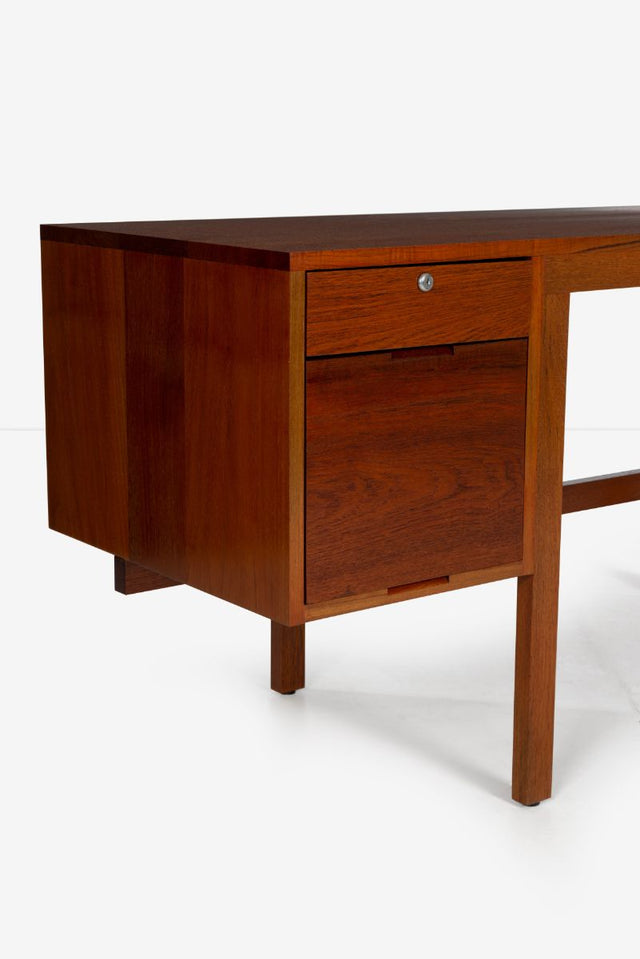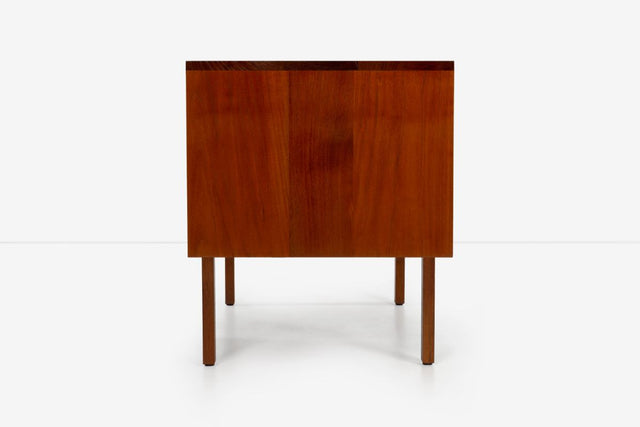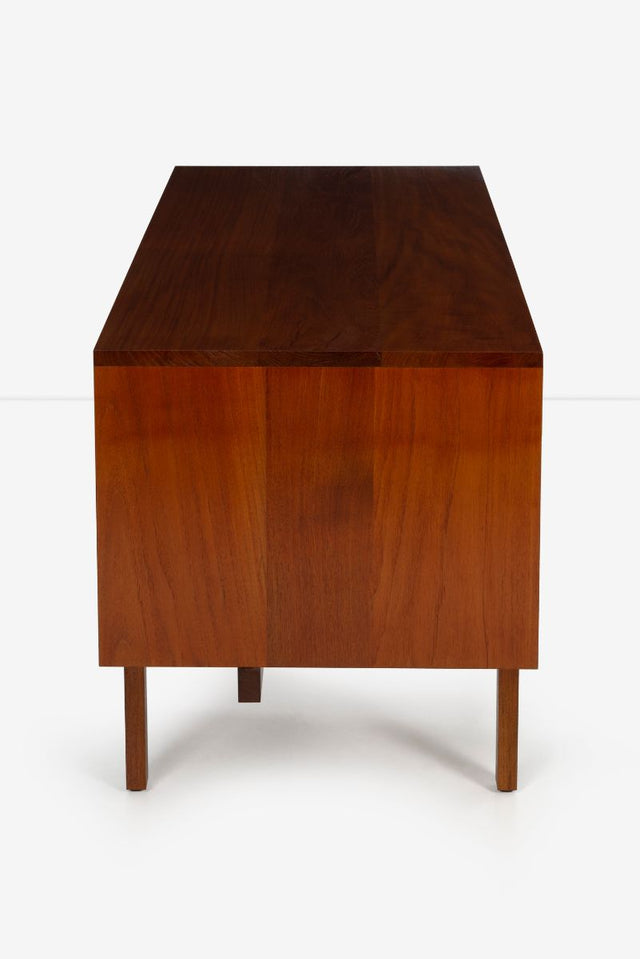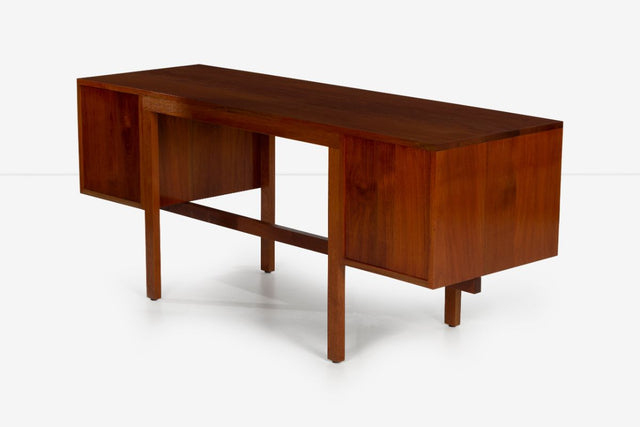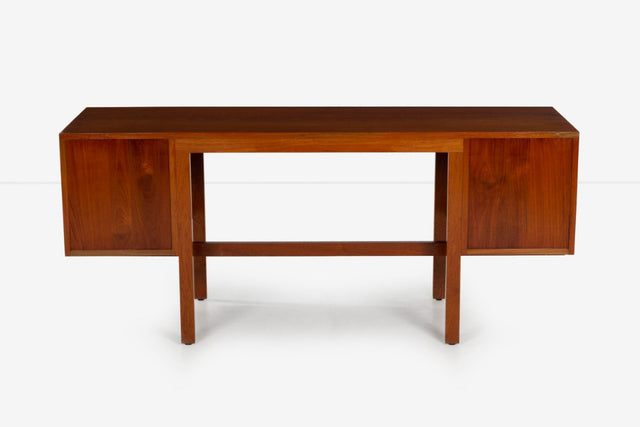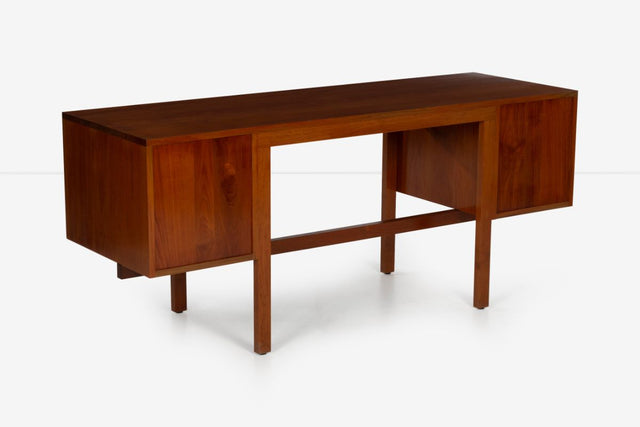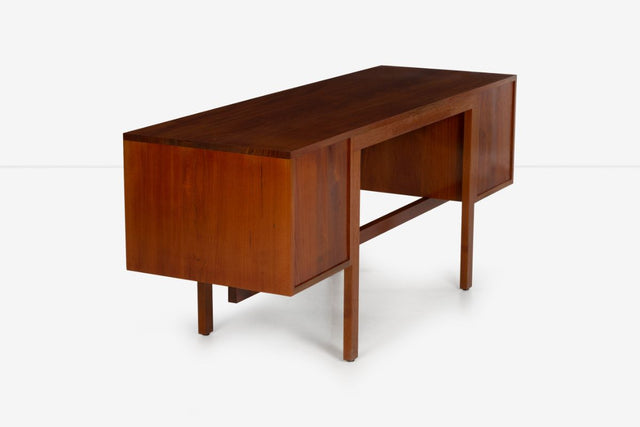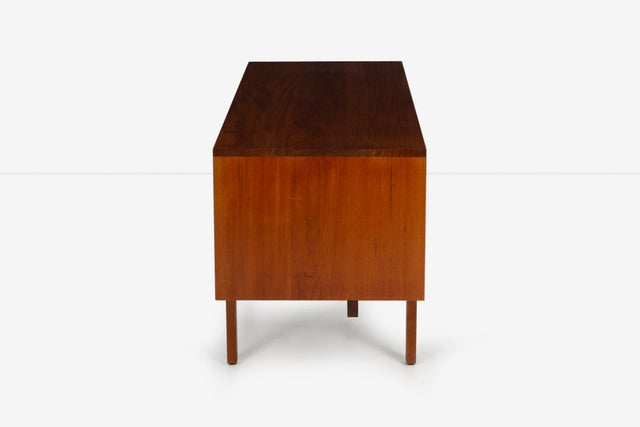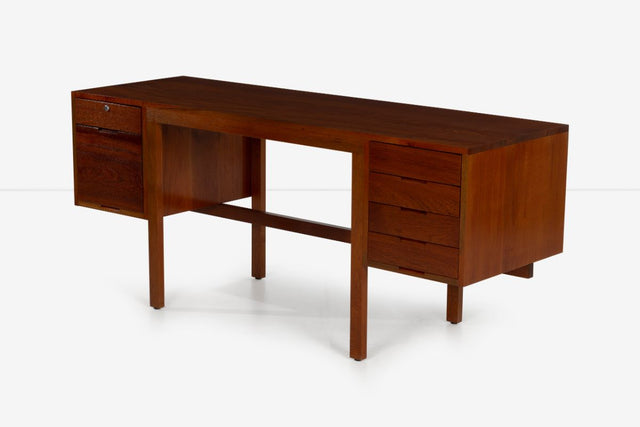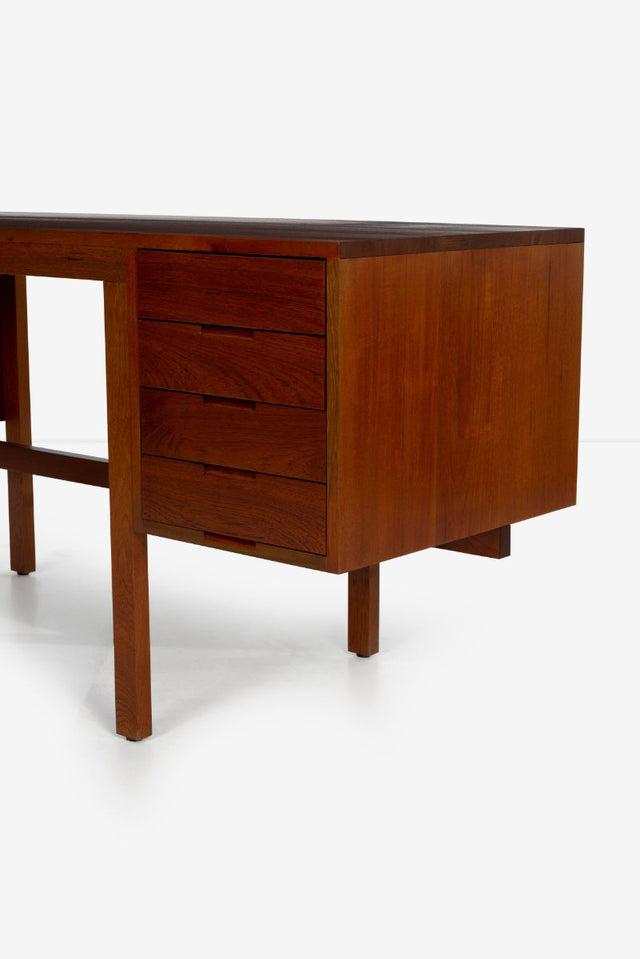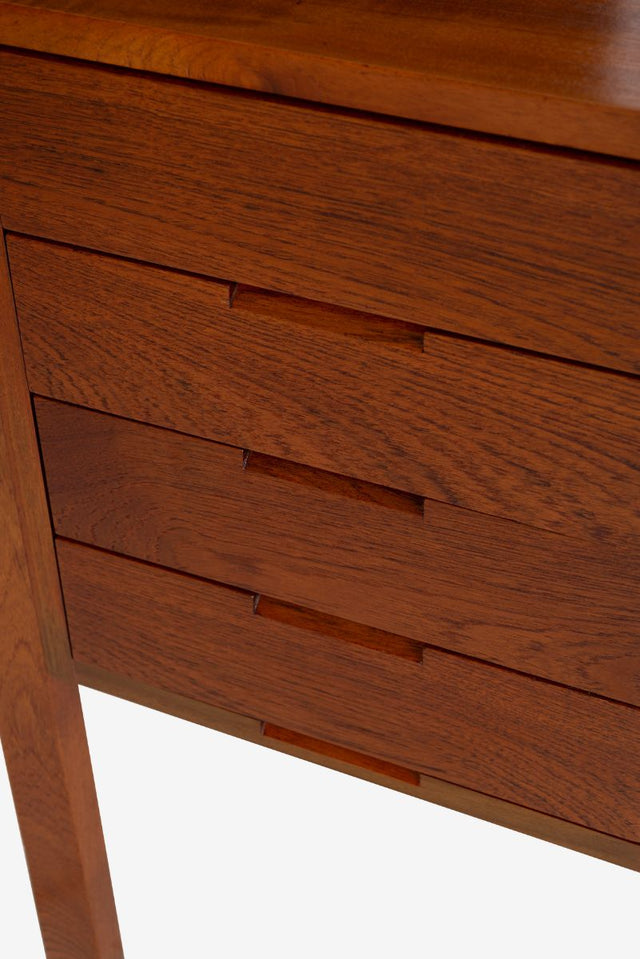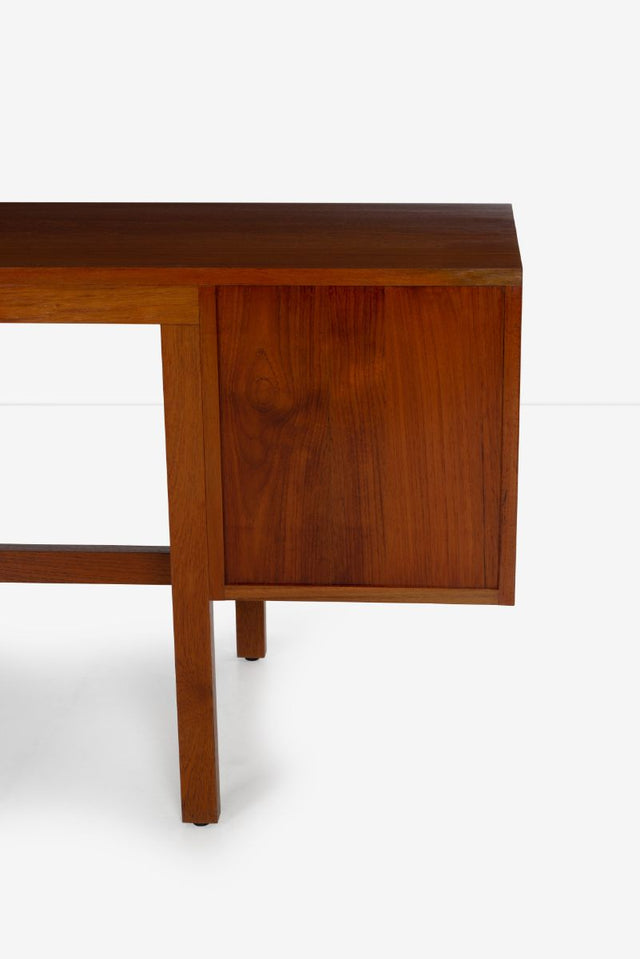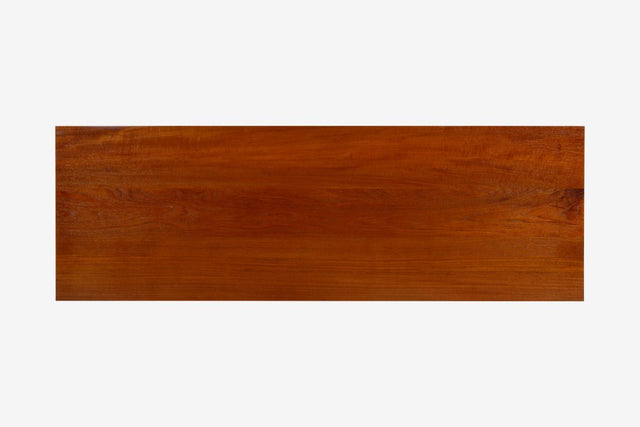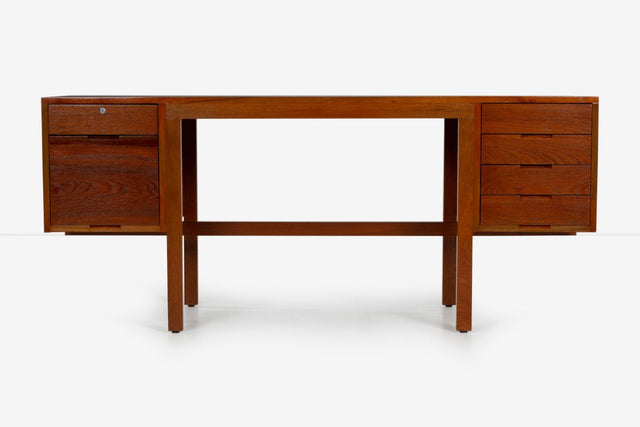 Marcel Breuer custom desk, acquired by Rufus Stillman, who built three separate Breuer Houses after seeing Breuer's "House in the Garden" the year before for MOMA Museum.
Stamped maker's mark to underside 'James Evangelisti Woodworking'.
Provenance: Acquired from Marcel Breuer by Rufus Stillman
Museum quality hand restoration
Center section under height 25".