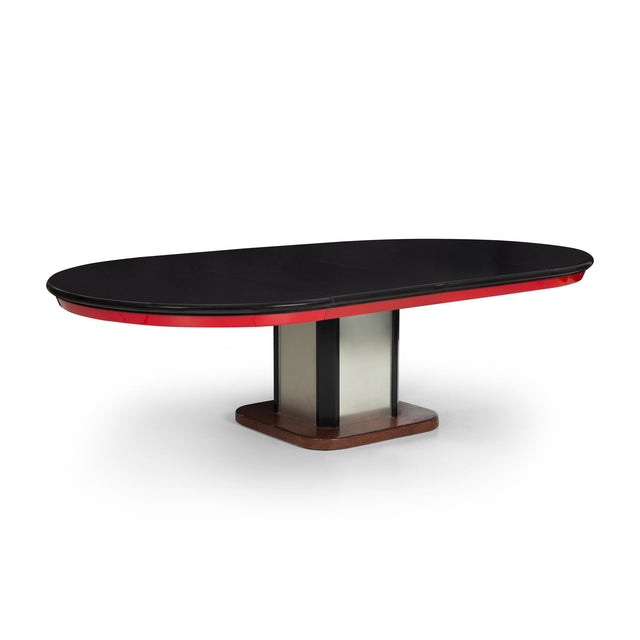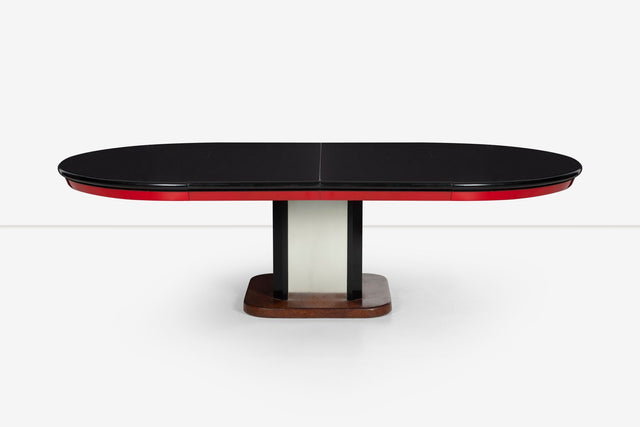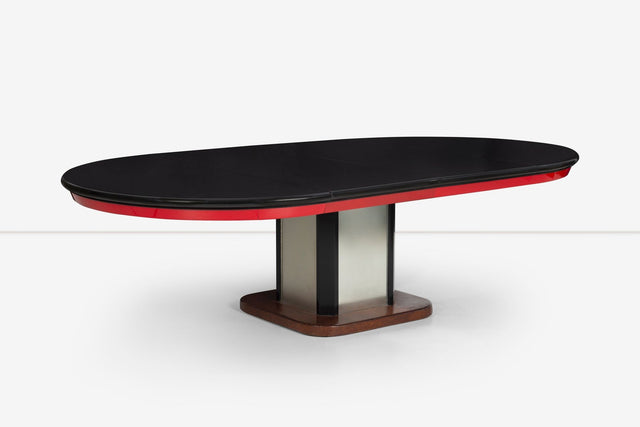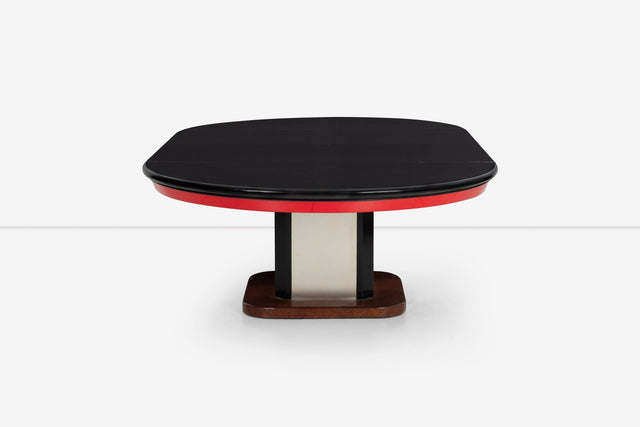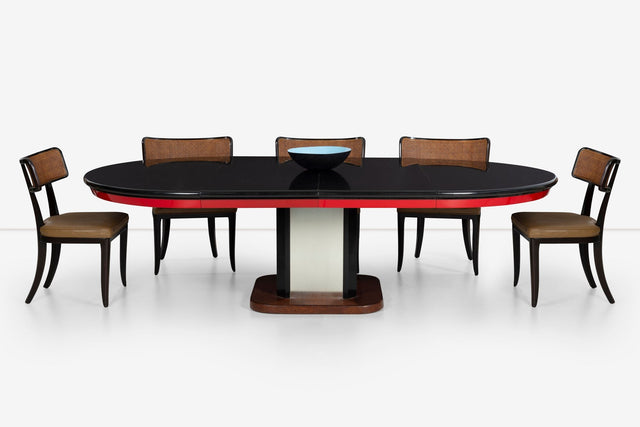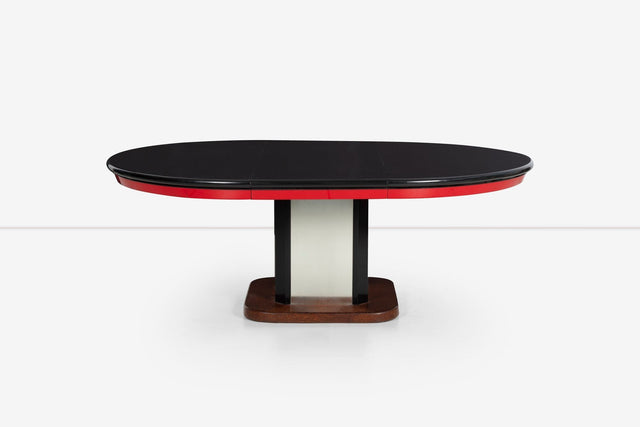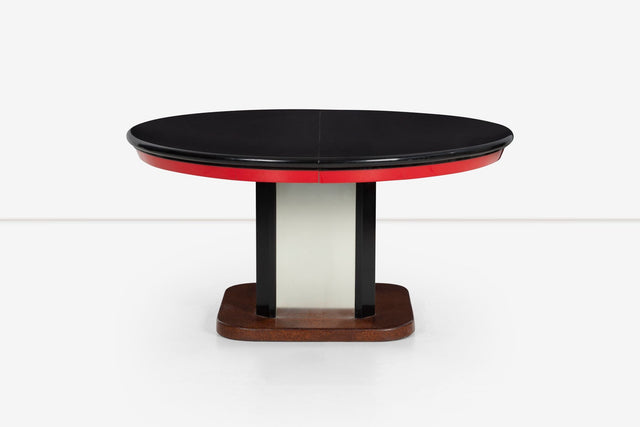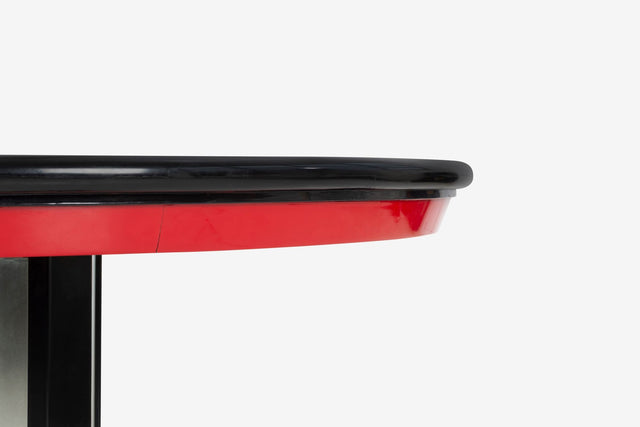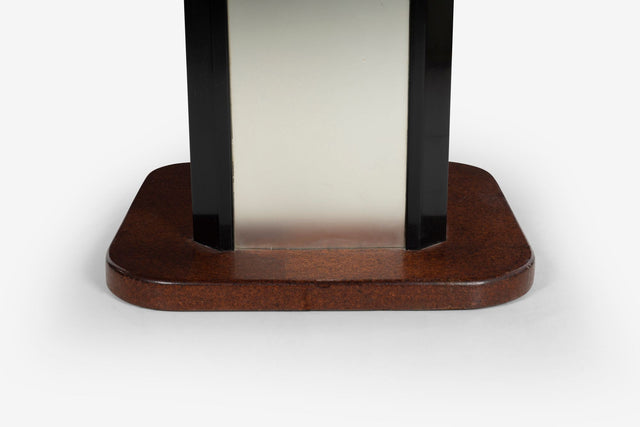 Paul Frankl Custom Dining Table,  designed for a project in La Jolla, California 1930c.
Sold with two 24-inch leaves when both are inserted the table measures 108 inches fully extended, comfortably seating 10 to 12.
Lacquered wood and cork base, silvered glass 29¾ h × 60 diameter with no leaves.